Invisible Pollutants Are Visible Threats To Your Health
The air contains a lot of harmful substances you can't see, causing various allergies, repiratory diseases, bacterial infections and other nasty things. This can be dangerous for the young, old and pregant, however Jya has the perfect solution for you.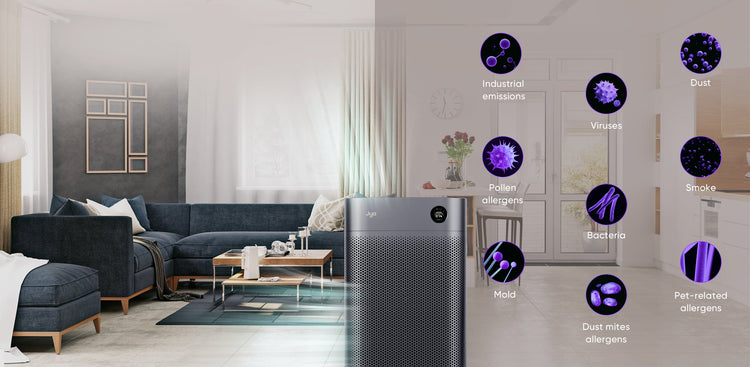 Pre-filter - Traps large particles like dust, pollen, and dander
NanoGuard™ - Captures airborne particles as small as 0.1μm in size
Activated carbon layer - Neutralizes odors and harmful gasses

99.99% of things you don't need in the air, gone.
Tested and certified to filter 99.99% of airborne particulates, harmful gasses, bacteria, and viruses--including the virus that causes COVID-19.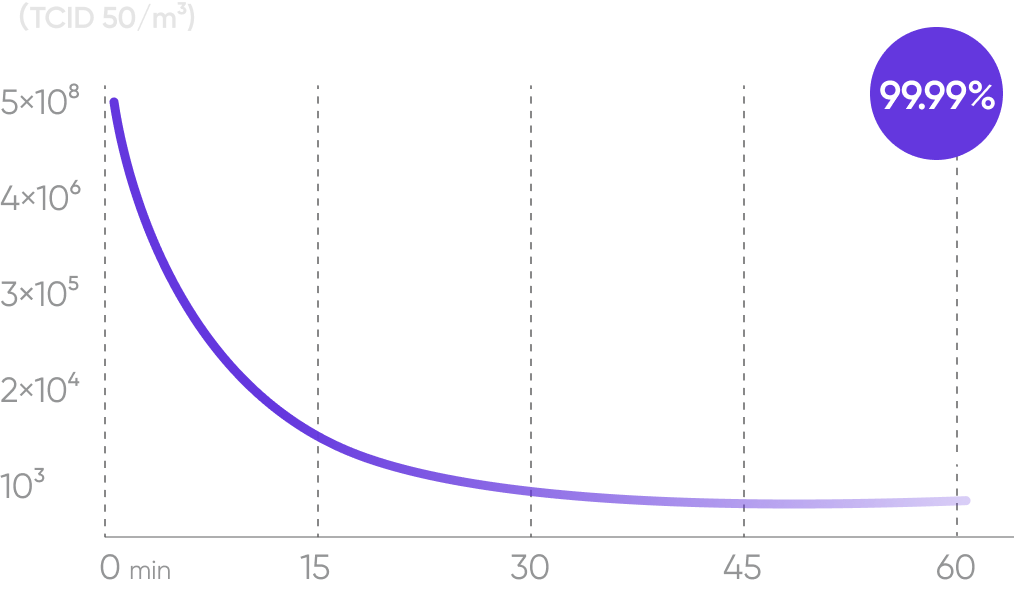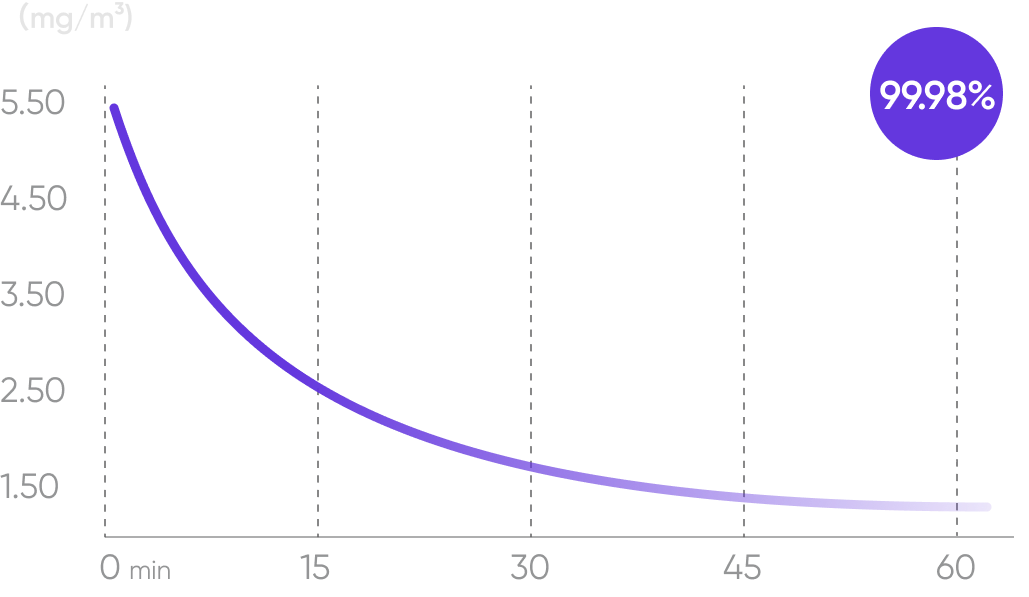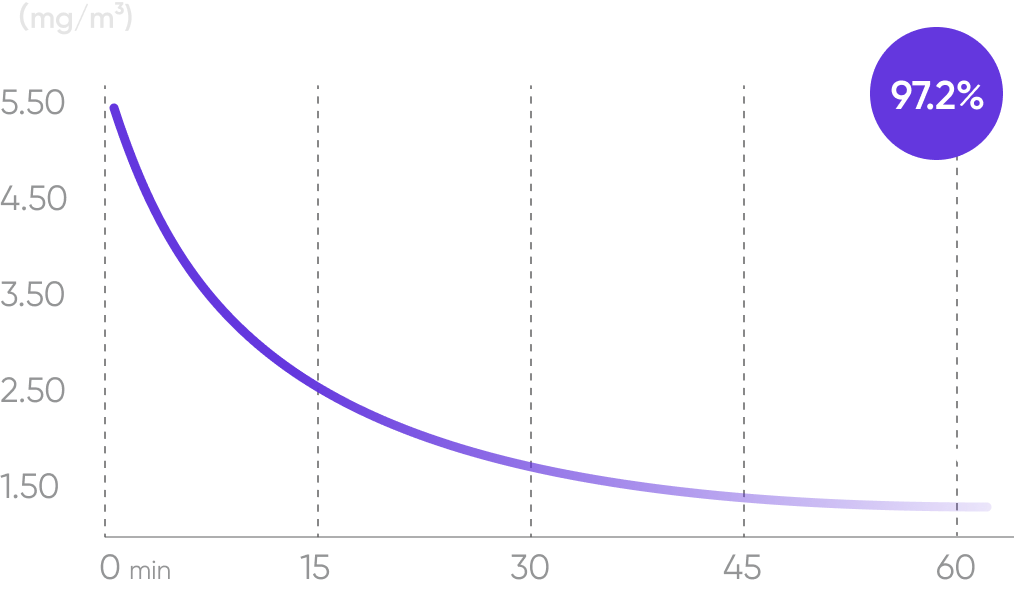 H1N1 virus
PM2.5
TVOC (CADR 150m³/h)
UV Sterilization, One More Guard.
Safely eliminates dangerous viruses and bacteria, adding an extra layer of protection for you and your family.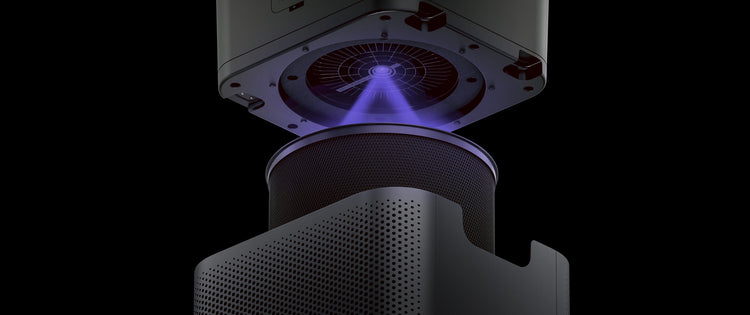 Intelligent Air Quality Sensing
Actively monitoring five key air quality metrics, the Jya Fjord detects even the slightest airborne contamination–boosting circulation when needed. You'll always experience the cleanest air, automatically.
Laser Particle Sensor
PM 10 and PM 2.5 Particles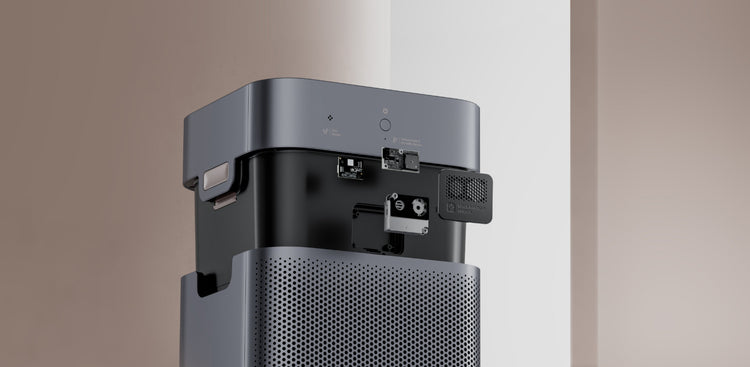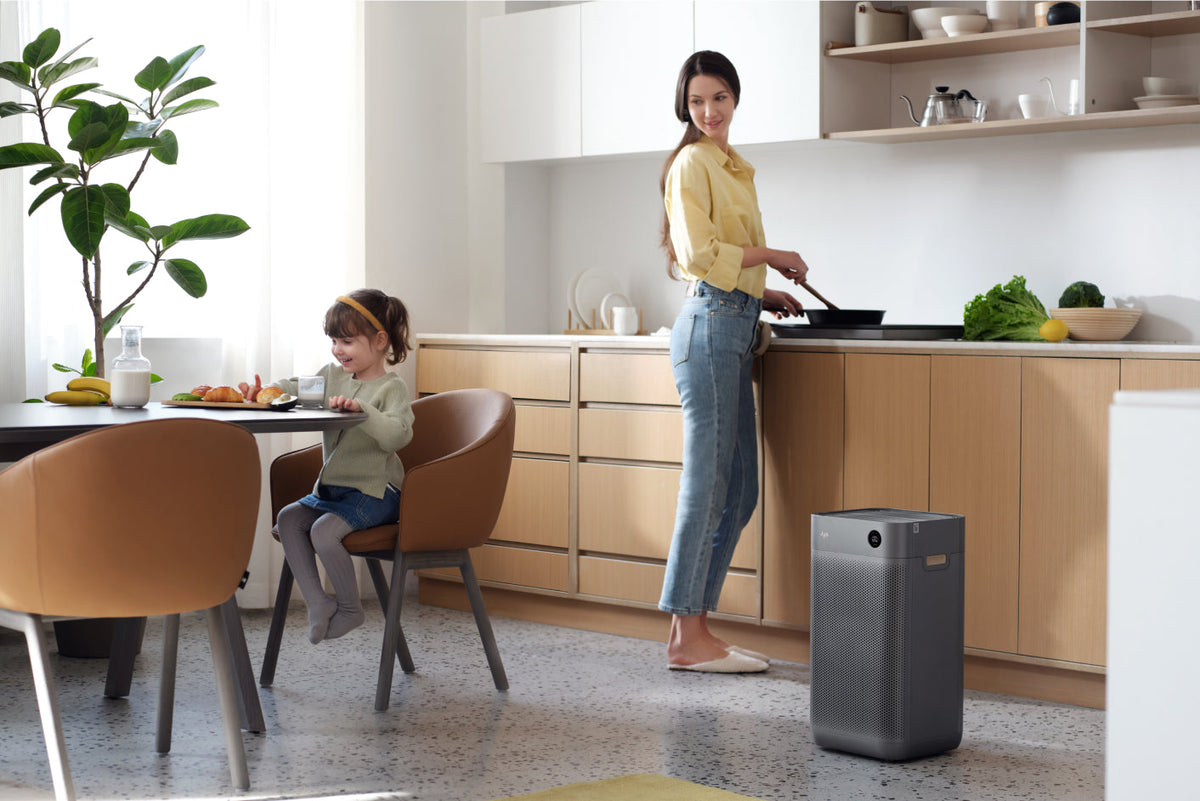 Premium Build Quality
Our minimalistic design blends perfectly into any home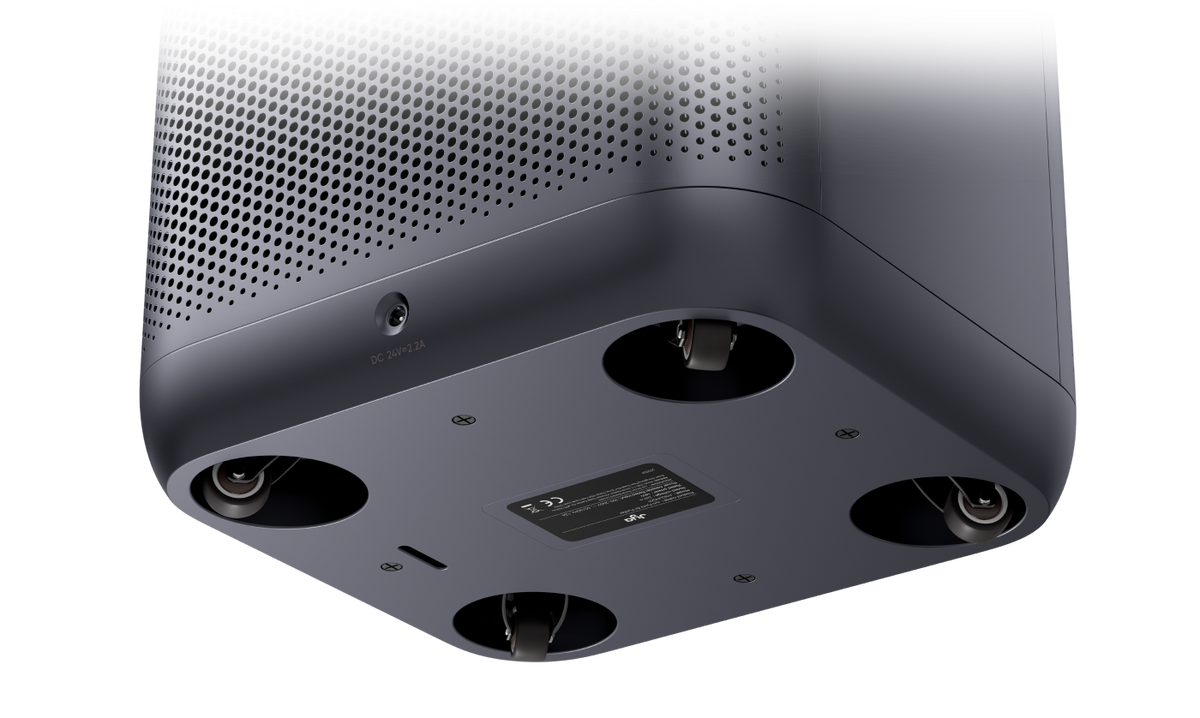 Go-anywhere Wheels
Hidden omni-directional wheels effortlessly glide over any flooring surface
Comparison
Fjord Pro Air Purifier
€ 499
---
CADR
CADR - 255cfm (450m³/h)
TVOC CADR - 88cfm (150m³/h)
CADR - 293cfm (550m³/h)
TVOC CADR - 147cfm (250m³/h)
---
---
Filter Type
Jya NanoGuard™ Technology
Jya NanoGuard™ Technology
---
Smart Sensors
Laser Particle Sensor/Gas Sensor/Environment Sensors
Laser Particle Sensor/Gas Sensor/Environment Sensors
---
---
Air Quality Monitoring and Display
PM 2.5 / PM 10 / TVOCs / Temperature / Humidity
On-screen numerical display
Air Quality Indicator Light
PM 2.5 / PM 10 / TVOCs / Temperature / Humidity
On-screen numerical display
Air Quality Indicator Light
---
Additional Features
UV light sterilization  
Hidden Omni-directional wheels
30 / 60 / 90 output angle adjustment 
Hidden wheels
---
---
Smart Connectivity
Works with Apple HomeKit, Amazon Alexa, Google Assistant, and Smartmi Link
Works with Apple HomeKit, Amazon Alexa, Google Assistant, and Smartmi Link
---
---
---
---